Bourbon Reviews: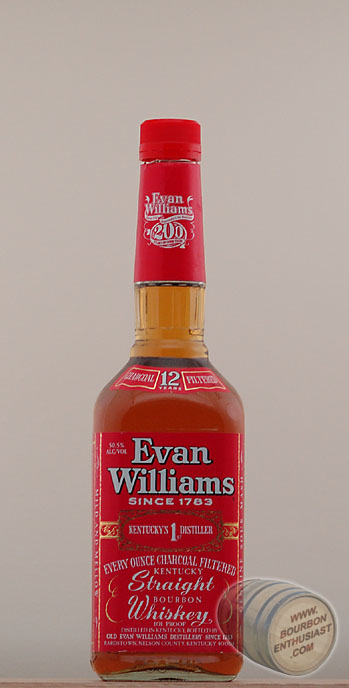 Bottling Name

Evan Williams 12

Bottled By
Heaven Hill Distilleries, Inc. Bardstown,KY
Type

Kentucky Straight Bourbon Whiskey

Alcohol content

101 Proof

Availability

US: Not Available Japan: Available Duty Free: Not Available Europe: Not Available

Age

12

Views (since 20080612)

8405

Bottling Info
<From the Heaven Hill NZ Website>

Aged 12 years in new charred oak barrels for fuller flavour.
Kentucky's first distiller.
Charcoal filtered.
Since 1783.
50% alc/vol.
Strong flavour that only long aging can produce.
Rare limited edition.


Log in to be able to add your own review of this bottling.

&nbsp