Bourbon Reviews: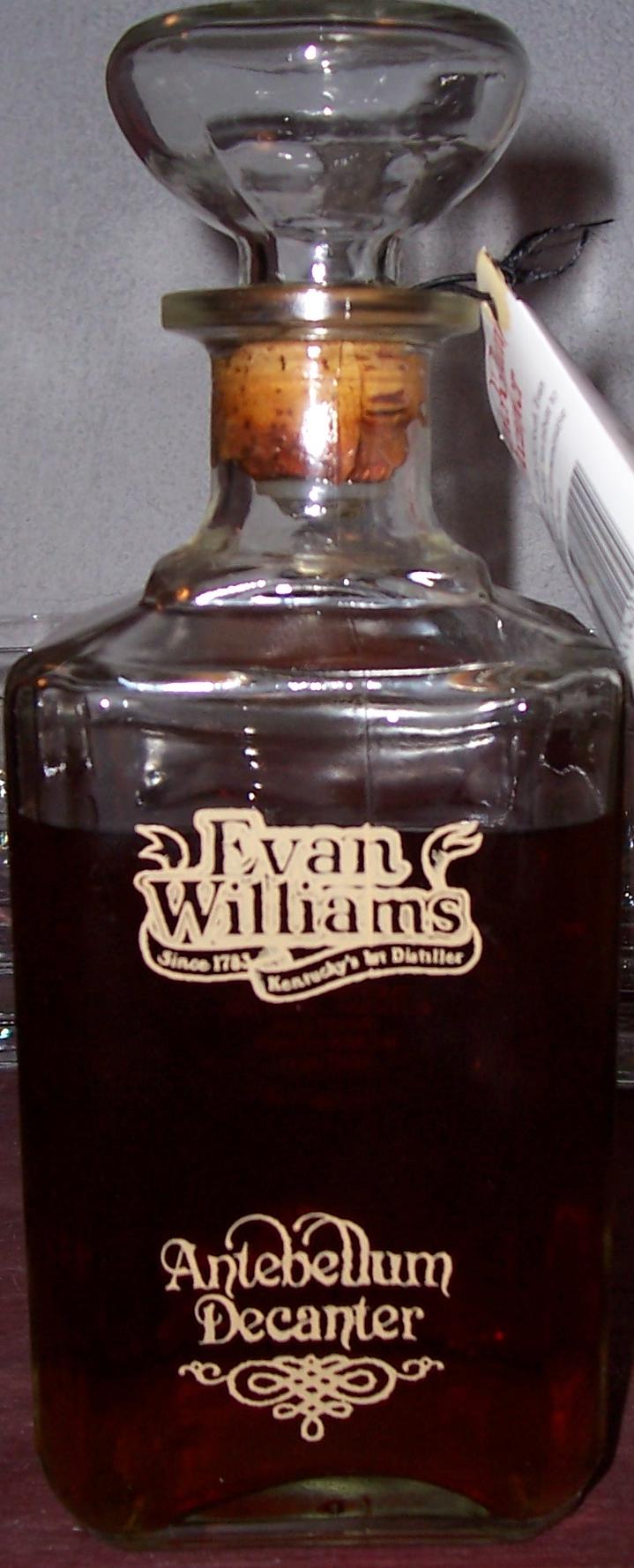 | | |
| --- | --- |
| Bottling Name | Evan Williams Antebellum Decanter |
| Bottled By | Heaven Hill Distilleries, Inc. Bardstown,KY |
| Type | Kentucky Straight Bourbon Whiskey |
| Alcohol content | 90 Proof |
| Availability | US: No Longer Available Japan: Not Available Duty Free: Not Available Europe: Not Available |
| Views (since 20080612) | 11246 |
| Bottling Info | |
Review from spun_cookie (BourbonEnthusiast Review ID 1066, Created:20080412002943)
Purchased at:

ebay

Purchased for:

60

Info on this bottle:

cool bottle

Proof Of this Bottle:

90

Nose:

nose with maple, sugar cane and oak

Taste:

light at start... then some sugar and burn just the way I love it... this taste so good. it melts in my mouth like cotton candy.

Finish:
Maple to oak and then flora, more maple, rich cane and soft oak

Long finish... just yummy
Overall:
happy... this bourbon makes me happy... long finish with everything I love about bourbon.... There is nothing I can compare this to on the market now (and I have the stock to support that). ,... by far the best EV every made (if you ask me... or not... I still say it is the best )



Registered users can make comments on this review...Already registered? Log in here
---


Log in to be able to add your own review of this bottling.

&nbsp