Bourbon Reviews: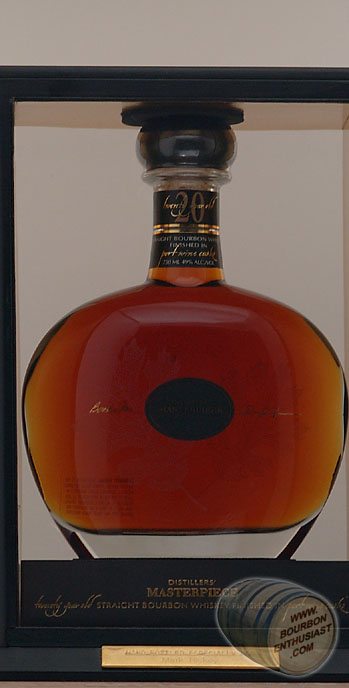 Bottling Name

Distillers Masterpiece Port finished

Bottled By
James B. Beam Distilling Co. Clermont,KY
Type

Kentucky Straight Bourbon Whiskey

Alcohol content

98 Proof

Availability

US: No Longer Available Japan: Unknown Duty Free: Not Available Europe: Unknown

Age

20

Views (since 20080612)

8012

Bottling Info
Booker Noe, creator of The Small Batch Bourbon Collection??? and Master Distiller Emeritus of Jim Beam Brands Co., and Daryl Groom, award-winning winemaker of Geyser Peak Winery, have combined their talents to create a world class spirit of distinguished character and complexity that critics are heralding as a true work of art.

Distillers' Masterpiece. A sophisticated, Kentucky Straight Bourbon Whiskey skillfully aged for 20 years and finished to perfection in Geyser Peak port wine casks


Log in to be able to add your own review of this bottling.

&nbsp